Give Your People The Gift of Financial Wellbeing This Christmas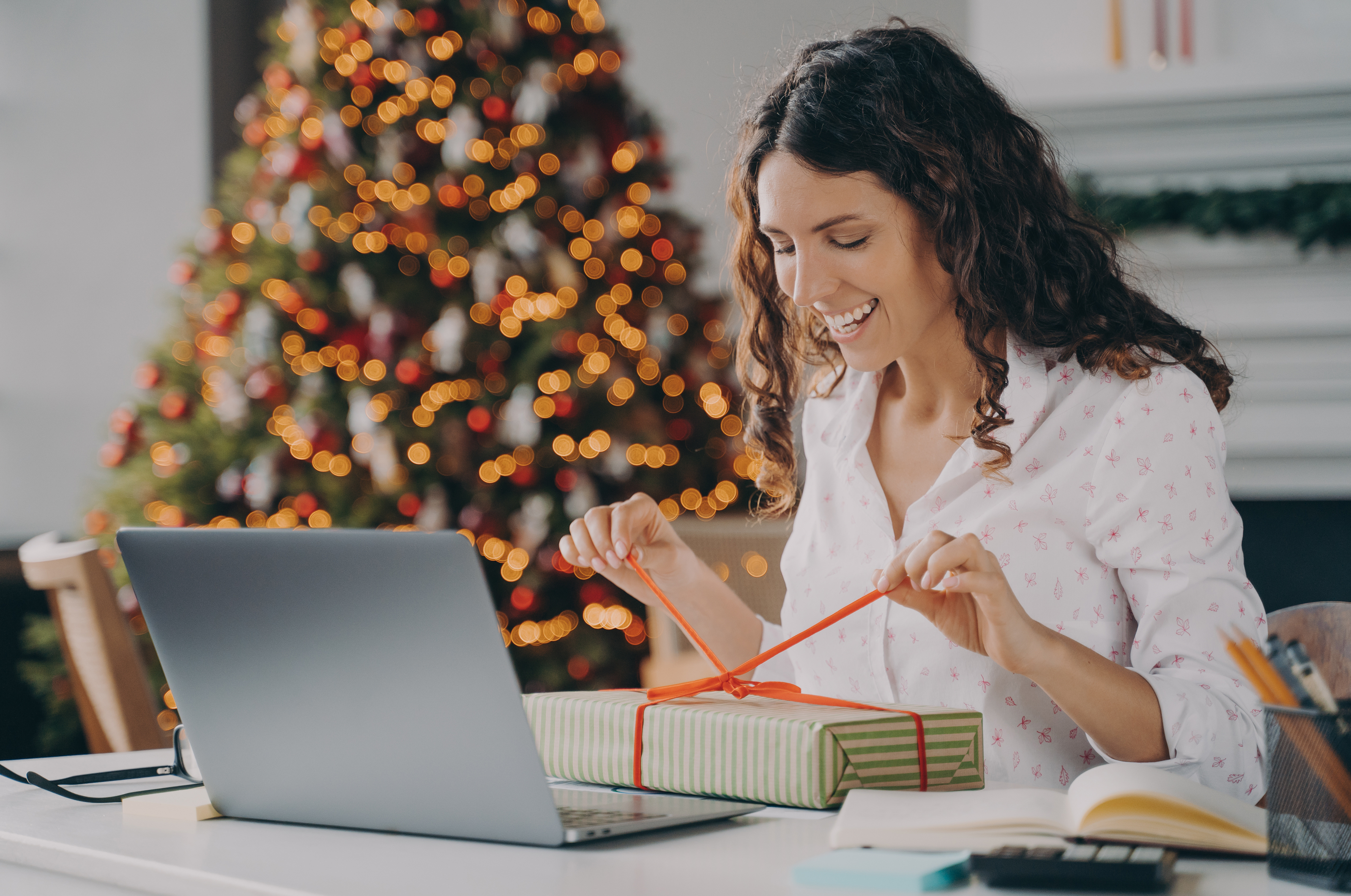 With the current cost of living, it is difficult for many people to know where to begin with trying to manage their money. This only becomes more overwhelming during the festive period, with added pressure to spend across travel, food, and gifts.
The stress of financial worry impacts people in all areas of life, including the workplace. As an employer, you might find it difficult to know how you can support your staff financially - especially when pay increases are not possible. However, investing in staff financial wellbeing is incredibly important and the support employers can offer goes beyond offering pay rises.
Financial strain at Christmas
According to the UK's Money and Pensions Service, financial wellbeing1 is defined as feeling secure and in control over one's finances, with the ability to make the most of your income whilst coping with the unexpected and staying on track for a healthy financial future3
At this time of year, staying on course with finances can be a concern for many, with people struggling to budget in the lead-up to Christmas. A recent survey revealed that 54%2 of participants were worried about affording Christmas, with many turning to energy saving solutions3 to see them through the festive period; It was also reported that nearly half of those surveyed are planning to cut Christmas spending back by an average of £2804 less than the previous year.
Furthermore, with nearly 80%5 of UK consumers planning to reduce non-food related spending around Black Friday and Christmas, it is clear that financial stability in the upcoming months is a crucial concern for many.
The impact of poor financial wellbeing on the workplace
When staff members experience stress and hardships in their personal lives, keeping it from spilling over into their professional environment can prove challenging. In the UK, almost 8 out of 10 employees take their money worries to work, affecting their performance, 6 with 70%7 of employers believing that staff work performance suffers when they have financial concerns it is apparent that poor financial wellbeing can result in a fall in productivity.
Consistent stress caused by money fears can lead to mental health issues. Last year, in discussion of the cost-of-living crunch, the Mental Health Foundation warned to expect a significant rise in mental health problems as the burden of financial strain continues to take its toll.8
Factors such as an increased risk of absenteeism and pressures on team morale and working relationships must also be considered. Research conducted by the CIPD found those who experience financial stress are more prone to absence from work.9 A study on financial wellbeing and productivity in the workplace revealed the estimated cost of absenteeism due to financial issues is £2.5 billion 10 per year.
Employee financial strain has negative implications for the employers, so why is it such a low priority within the workplace? According to the CIPD, financial wellbeing remains one of the least common areas included in HR strategies and in health and wellbeing activities.11
So, isn't it time for employers to weigh up the cost of their people's poor financial wellbeing?
Providing your staff with solid financial support can help you build a strong, resilient, and productive workforce who can tackle their issues in a proactive way
Discover a cost-effective wellbeing solution to support your staff during festive season
Founded in 2005, Vivup are a UK based employee benefits provider who put staff wellbeing at the heart of everything we do.
We offer a wide range of wellbeing benefits designed to boost your people's financial, mental, and physical wellbeing including:
Lifestyle Savings – Your people can enjoy more of what life has to offer with access to a wide range of discounts from the UK's leading supermarkets, restaurants, retailers, and attractions
Home and Electronics – Spread the cost through manageable monthly salary reductions on thousands of essential home and electronic items fulfilled by John Lewis and Partners and Currys. Giving your staff the option of purchasing items via salary sacrifice helps them avoid using credit cards and high-interest borrowing
Family Care –Created to meet employees' individual and changing needs, Family Care offers inclusive support for all family care challenges. Staff will have access to a range of family support services covering childcare, eldercare, and pet care to ensure their loved ones are in safe hands
Legal helpline – Give your people access to a dedicated legal helpline, provided by Arc legal Group, offering unlimited legal support 24/7, 365 days a year. Employees also have access to the Legal Assistance Portal which provides a hub of self-help guidance.
Financial support - Empower your staff with access to affordable loans they can repay direct from their salary and a wealth of financial guidance including articles and useful financial tools. The platform also includes online debt advice from Angel Advance and Ask Bill, a free and impartial advice service offering guidance on money management and utility bills.
Want to know more about supporting your people's needs?
Explore our guide to discover the all-in-one solution to mental health and wellbeing in the workplace. Visit vivupbenefits.co.uk, email enquiries @vivup.co.uk or call our friendly team on 01252 784 541.
Sources
1 https://maps.org.uk/en/our-work/uk-strategy-for-financial-wellbeing/what-is-financial-wellbeing#:~:text=For%20us%20at%20the%20Money,financially%20resilient%2C%20confident%20and%20empowered
2,3,4 https://www.topcashback.co.uk/guides/54-percent-worry-they-cant-afford-christmas
5 (https://www.retailgazette.co.uk/blog/2023/09/cost-of-living-christmas/)
6,7 https://maps.org.uk/en/work-with-us/financial-wellbeing-in-the-workplace)
8 https://www.mentalhealth.org.uk/about-us/news/stress-anxiety-and-hopelessness-over-personal-finances-widespread-across-uk-new-mental-health-survey
9 https://www.cipd.org/globalassets/media/knowledge/knowledge-hub/evidence-reviews/financial-wellbeing-evidence-review-practice-summary_tcm18-102717.pdf [Page 6]
10 https://cebr.com/wp-content/uploads/2022/03/Financial-Wellbeing-report-v1.2-1.pdf [Page 21]
11' 'Why is employer action needed' https://www.cipd.org/uk/knowledge/guides/employee-financial-well-being